10' Dry Container
Rent or Buy Container
Buy or Rent 10′ Dry Containers from RAVA Group Containers Services in Miami, FL. Our Shipping Containers are In New or Used Condition.
Request a Quote




Have Questions About RAVA Groups' Reefer Specifications?
Contact one of our expert representatives for more information on our refrigerated container
• Place Container on Ground or Dock High
• Use Container Inside Location or Outdoors

We have new and used 10′ Dry Containers available for delivery.
The following specifications are general descriptions of sample 10′ dry containers steel units. Specifications will vary according to external cladding and by the manufacturer and are subject to change. Click "Get a Quote" to receive individual container dimensions, ratings, and specifications
Get a quote
WHY RAVA GROUP CONTAINERS?
Reliability, cost-efficiency, and 24/7 Service to provide peace of mind to our clients. Your products are safe with us.

In-house Rental Fleet

Certified Techs On staff

24/7 Service

In-house Parts Depot
In-house Trucking

Locations Worldwide
NEED GROUND-LEVEL DELIVERY?
WE NEED Space for delivery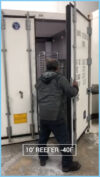 Installation of 10ft Reefer in warehouse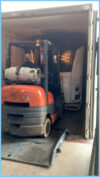 Used Trailer Units X2500 arriving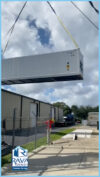 40' Reefer container Crane drop off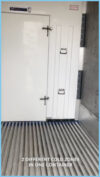 Dual Temperature Reefer
What our customer say about us!