Carrier THINLINE
The industry standard for quality, performance and long-term reliability.
Non-ozone-depleting HFC-134a 06D compressor is the industry standard for reliability and efficiency in container applications.
Industry benchmark for service training.
The popularity of the ThinLINE unit is associated with its simplicity and durability, and proven familiarity to end users and service centers performing maintenance and repairs
Carrier ThinLINE unit is the industry standard for balanced system design for container refrigeration.
Buy New or Used Carrier ThinLINE Refrigerated Unit from RAVA Group Containers Services in Miami, FL.
Request a Quote








Have Questions About RAVA Groups' Reefer Specifications?
Contact one of our expert representatives for more information on our refrigerated container
• Place Container on Ground or Dock High
• Use Container Inside Location or Outdoors

Carrier's ThinLINE® unit is the industry standard for balanced system design for container refrigeration.
The reliable workhorse of the industry: Carrier's field-proven 06D compressor.
Non-ozone-depleting HFC-134a refrigerant.
State-of-the-art electrostatically coated copper fin, tube, and more efficient formed condenser coil for better airflow, coated with Carrier's time-tested and patent electrocoating process, or E-coating, for superior corrosion protection.
Modified evaporator coil orientation allows for better airflow and improved defrost performance.
Precisely aligned, high-efficiency evaporator fan motors and vaneaxial fans reduce fan heat and improve cooling capacity.
Lighter, more efficient 3-phase motor; optimized condenser fan adds to improved efficiency
Micro-Link® 3 microprocessor controller. Program upgrades and DataCorder™ downloads in seconds with the DataBank™ PC card. Backward compatibility with Micro-Link®2i controller ensures seamless transition to Micro-Link 3 controller.
Auto defrost takes the guesswork out of setting defrost intervals.
The receiver has an aluminized coating for corrosion resistance.
Get a quote
WHY RAVA GROUP CONTAINERS?
Reliability, cost-efficiency, and 24/7 Service to provide peace of mind to our clients. Your products are safe with us.

In-house Rental Fleet

Certified Techs On staff

24/7 Service

In-house Parts Depot
In-house Trucking

Locations Worldwide
NEED GROUND-LEVEL DELIVERY?
WE NEED Space for delivery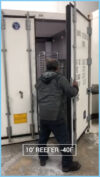 Installation of 10ft Reefer in warehouse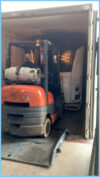 Used Trailer Units X2500 arriving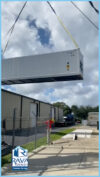 40' Reefer container Crane drop off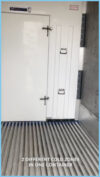 Dual Temperature Reefer
What our customer say about us!