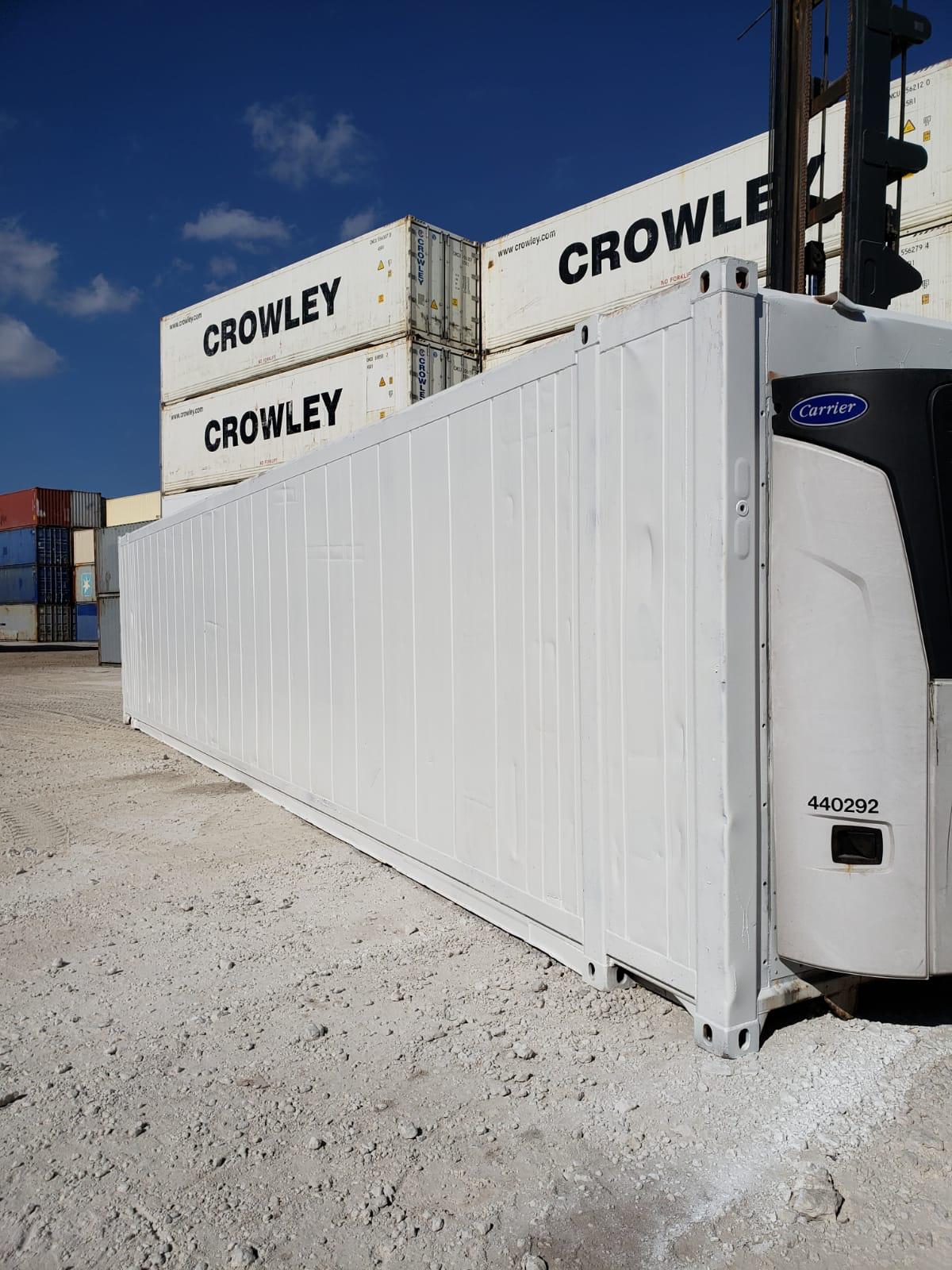 RAVA's 45′ Hybrid Trailer Reefer 📣
45' Reefer container with Carrier trailer unit 😱
• Units are stackable and better box build than a trailer
• Mount on a chassis with a fuel tank and ready to go!
• Double cargo door (7'6″ x 8'4″H) with heavy-duty hardware and vinyl strip curtain kit option available.
• Polyurethane foamed-in-place insulation – keep your products fresh!
• Interior lights
• Interior Flat Floor option for forklift loading
• Ready for any heavy loads & traffic.
• Full all-weather roof for outdoor – indoor use – Air-tight / Water-tight storage.
• Easy Access –  on your site placement
Our 45′ Hybrid Trailer Reefer are In New or Used Condition.
Condition: New or Used
Model : X2 2500A
Year Range: 2012-2013
Hours: 9k – 12k
Refrigerant: R404A
Condenser Dimensions: 76.4″ x 85.7″ x 22.8″ (1,940 x 2,176 x 579 mm)
Evaporator Dimensions: 66.3″ x 45.2″ x 8.2″ (1,684 x 1,149 x 280 mm)
Body Opening: 66.8″ x 46.0″ (1,696 x 1,168 mm)
Cooling/Temperature Capacity: Ambient at 100°F (38°C) Speed: 2,200 rpm diesel
X2 Series. Advanced performance, dramatic styling, and lower noise. Built on the proven X-Series platform, 2500A establishes the world standard for durability and reliability.
• Sleek aerodynamics are designed into a durable and lasting door design that is manufactured from a high-strength composite.
• Advance™ microprocessor with integrated DataLink™ data recorder utilizes the industry's leading temperature control logic and cooling capacity while minimizing fuel use.