ThermoKing
ThermoKing Advanced Fresh Air Management technology takes the guesswork out of fresh air exchange, regulating the internal container environment based on the cargo's respiration cues and pre-set parameters.
AFAM+ has an enhanced capability to adjust the air vent positioning automatically in order to maintain the correct balance of carbon dioxide and prevent product dehydration.
ThermoKing Refrigeration Unit from RAVA Group Containers Services. Our Shipping Containers are In New or Used Condition.
Request a Quote


Have Questions About RAVA Groups' Reefer Specifications?
Contact one of our expert representatives for more information on our refrigerated container
• Place Container on Ground or Dock High
• Use Container Inside Location or Outdoors

• Superior cargo protection
• More consistent product quality
• Precise fresh air settings
• Longer shelf life
• Energy savings, fuel savings
• Less cargo weight loss managing the fresh air exchange on refrigerated containers has been a manual operation involving some guesswork. With Thermo King's AFAM, that process is now a breeze.
Get a quote
WHY RAVA GROUP CONTAINERS?
Reliability, cost-efficiency, and 24/7 Service to provide peace of mind to our clients. Your products are safe with us.

In-house Rental Fleet

Certified Techs On staff

24/7 Service

In-house Parts Depot
In-house Trucking

Locations Worldwide
NEED GROUND-LEVEL DELIVERY?
WE NEED Space for delivery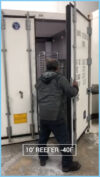 Installation of 10ft Reefer in warehouse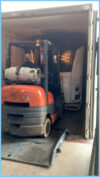 Used Trailer Units X2500 arriving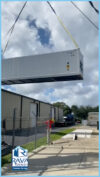 40' Reefer container Crane drop off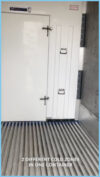 Dual Temperature Reefer
What our customer say about us!