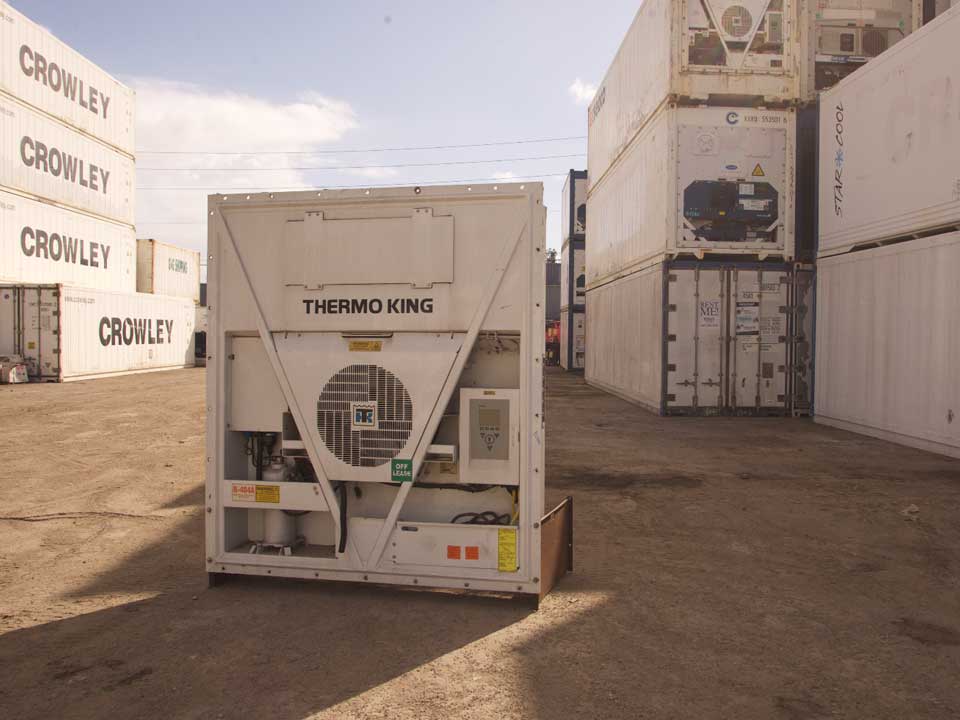 ThermoKing Advanced Fresh Air Management technology takes the guesswork out of fresh air exchange, regulating the internal container environment based on the cargo's respiration cues and pre-set parameters.
AFAM+ has an enhanced capability to adjust the air vent positioning automatically in order to maintain the correct balance of carbon dioxide and prevent product dehydration.
ThermoKing Refrigeration Unit from RAVA Group Containers Services. Our Shipping Containers are In New or Used Condition.
Condition: New or Used
• Superior cargo protection
• More consistent product quality
• Precise fresh air settings
• Longer shelf life
• Energy savings, fuel savings
• Less cargo weight loss managing the fresh air exchange on refrigerated containers has been a manual operation involving some guesswork. With Thermo King's AFAM, that process is now a breeze.