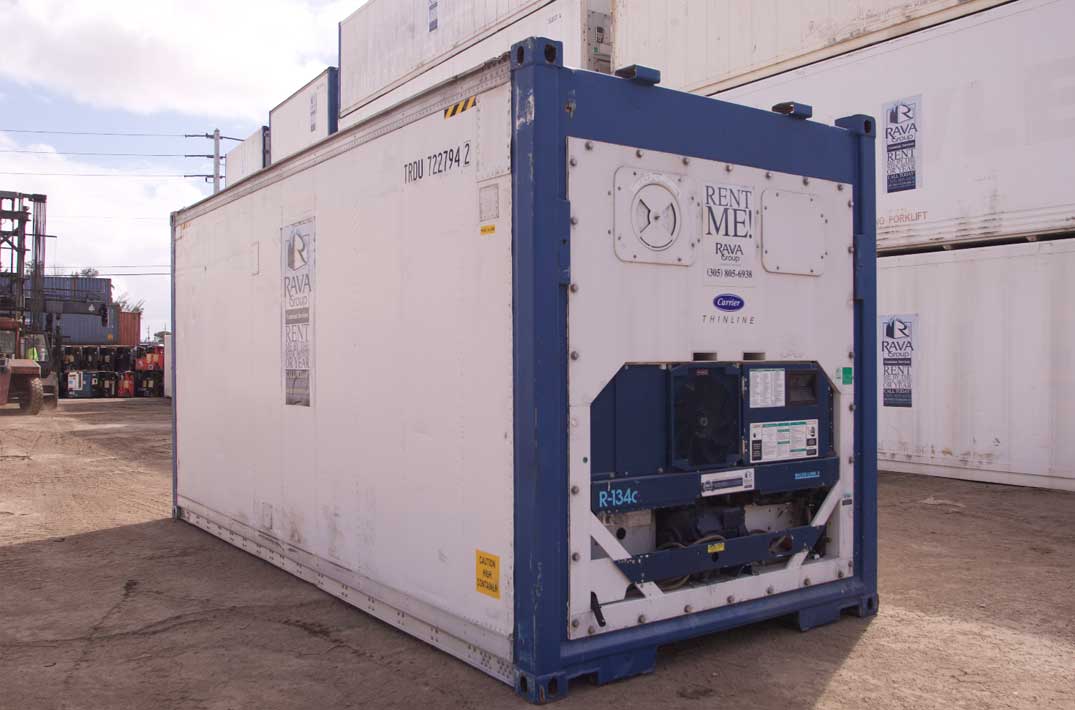 RAVA Rentals' specialty is in keeping your perishables fresh with extra on-site refrigerated storage and 24/7 personalized customer service. The 20′ Refrigerated Container is zinc-coated and contain corrosion-resistant stainless steel lining, ensuring that they will withstand the most severe weather conditions while maintaining thermal efficiency.
Ready to cool – High-Efficiency 20′ Reefers
• Insulated to keep your products fresh!
• Interior lights
• Ready for any heavy loads & traffic.
• Full all-weather roof for outdoor – indoor use – Air-tight / Water-tight storage.
• Easy Access –  on your site placement
• Buy or Rent 20′ Refrigerated Container for on-site cold storage in Miami, Florida. Our Containers are in New or Used Condition.
Temperature Range:
-22F to 86F
Condition: New or Used