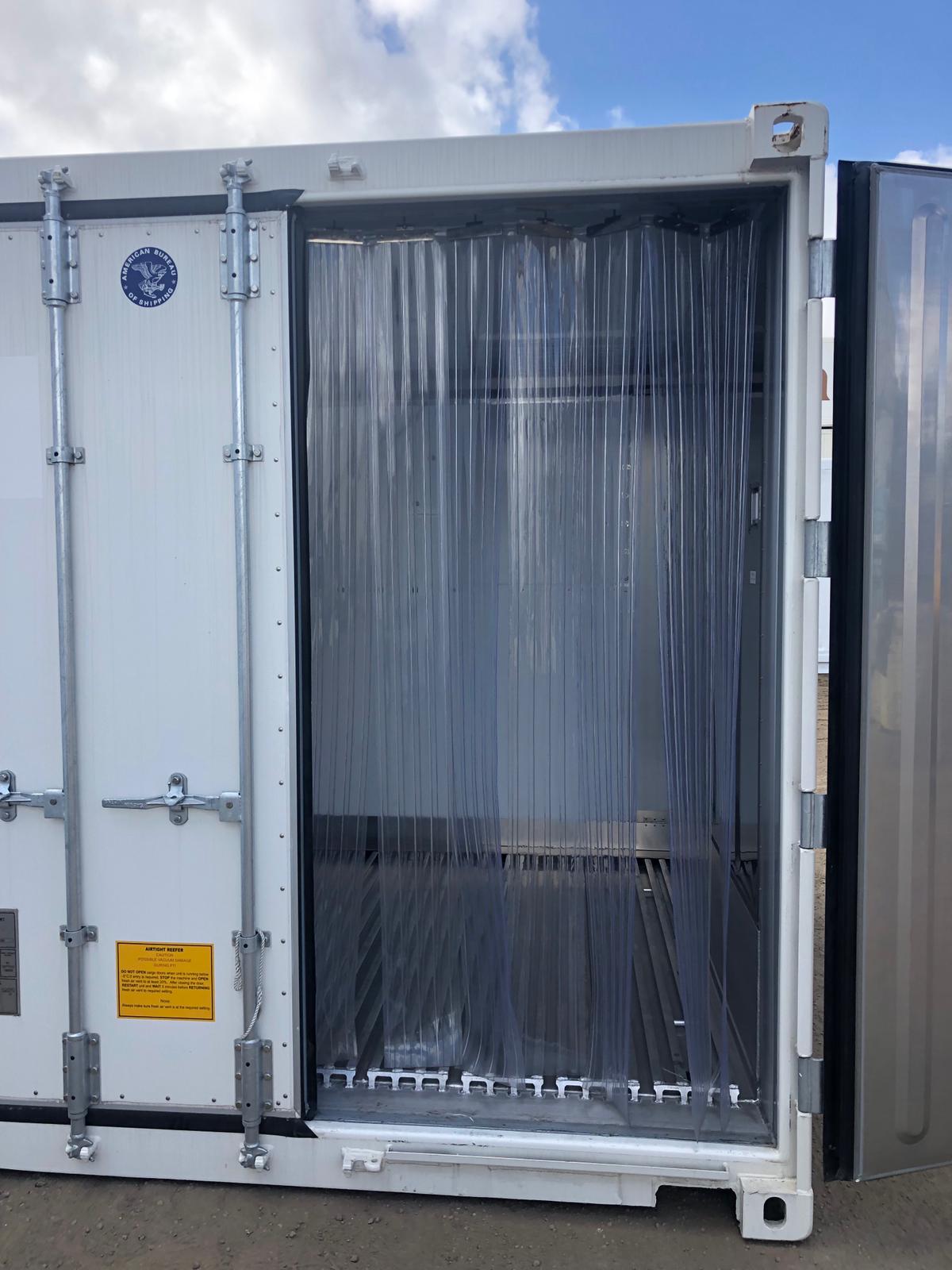 Our refrigerated container storage can be equipped with plastic curtains to maintain your container at the desired temperature while loading or entering. Additionally, our refrigerated container is also equipped with lights to help you see your perishable products while inside the refrigerated container.
Temperature Range: -22F to 86F
Ready to cool – High-Efficiency 10′ Reefer with curtains and light.
Dimensions:
10′ length x 8′ width x 8'6″ height
Condition: New or Used