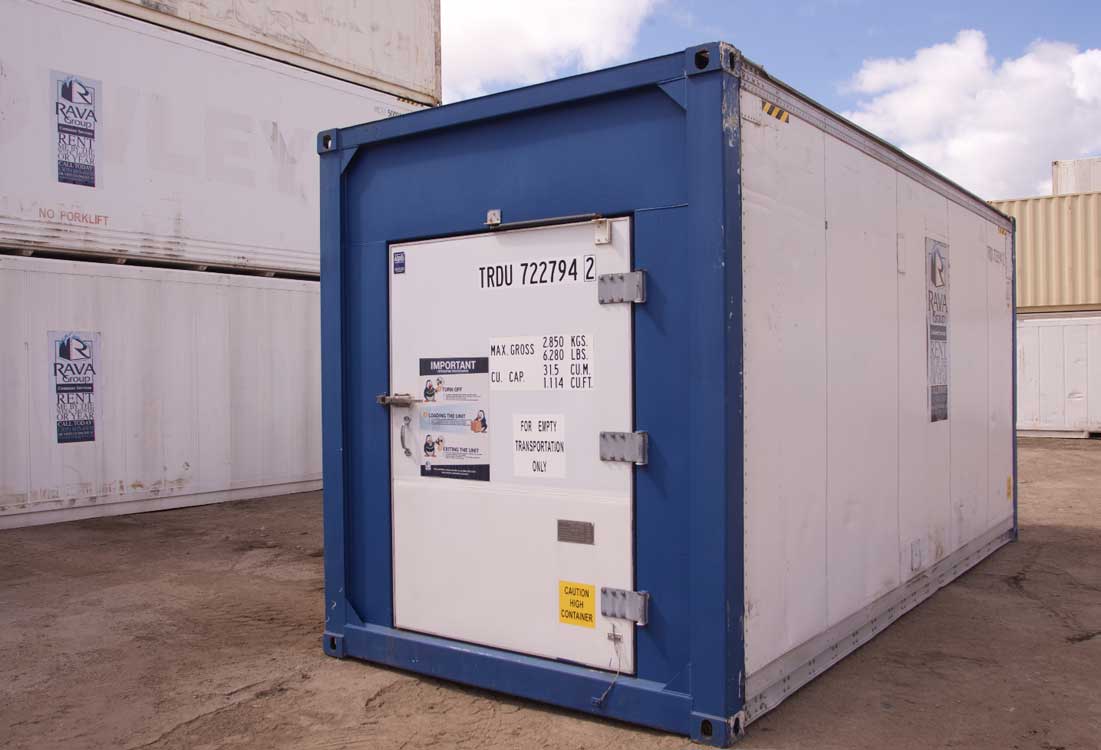 Buy or Rent 20′ Refrigerated Container for on-site cold storage with special easy to open butcher door in Miami, FL.
• Insulation – keep your products fresh!
• Interior lights
• Ready for any heavy loads & traffic.
• Full all-weather roof for outdoor – indoor use – Air-tight / Water-tight storage.
• Easy Access –  on your site placement
• Buy or Rent
Temperature Range:
-22F to 86F
Condition: New or Used