Single Phase Reefers
Rent or Buy Container
Ready to cool – High-Efficiency Single Phase Reefers
We have a Phase Convertor for Customers that need to from a single phase to 3 phase conversion.
Request a Quote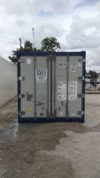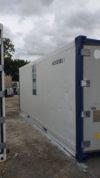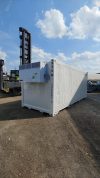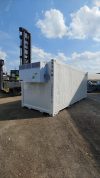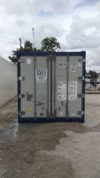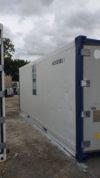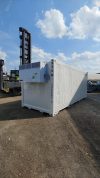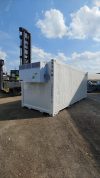 Have Questions About RAVA Groups' Reefer Specifications?
Contact one of our expert representatives for more information on our refrigerated container
• Place Container on Ground or Dock High
• Use Container Inside Location or Outdoors

Single Phase Reefers (100% Electric)
220V single phase Refrigerated Containers
Our temperature-controlled cold storage containers are perfect for anybody that needs extra on location refrigerated or cooler space. The single phase reefers containers are 100% electric. They take into account a large number of items to be stored at temperatures below 0°F and up to 86°F contingent upon the necessities.
RAVA Group Container Services has 10ft, 20ft and 40ft cold storage containers available. Whether you have a need to store fresh or frozen food, chemicals or other temperature-regulated items, RAVA Group Containers has the perfect portable cold storage solution to protect and prolong the freshness of your product.
Get a quote
WHY RAVA GROUP CONTAINERS?
Reliability, cost-efficiency, and 24/7 Service to provide peace of mind to our clients. Your products are safe with us.

In-house Rental Fleet

Certified Techs On staff

24/7 Service

In-house Parts Depot
In-house Trucking

Locations Worldwide
NEED GROUND-LEVEL DELIVERY?
WE NEED Space for delivery


HOW TO PREPARE WHEN RENTING OR
BUYING A REFRIGERATED CONTAINER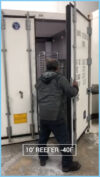 Installation of 10ft Reefer in warehouse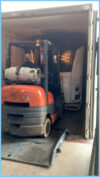 Used Trailer Units X2500 arriving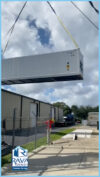 40' Reefer container Crane drop off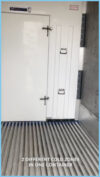 Dual Temperature Reefer
What our customer say about us!