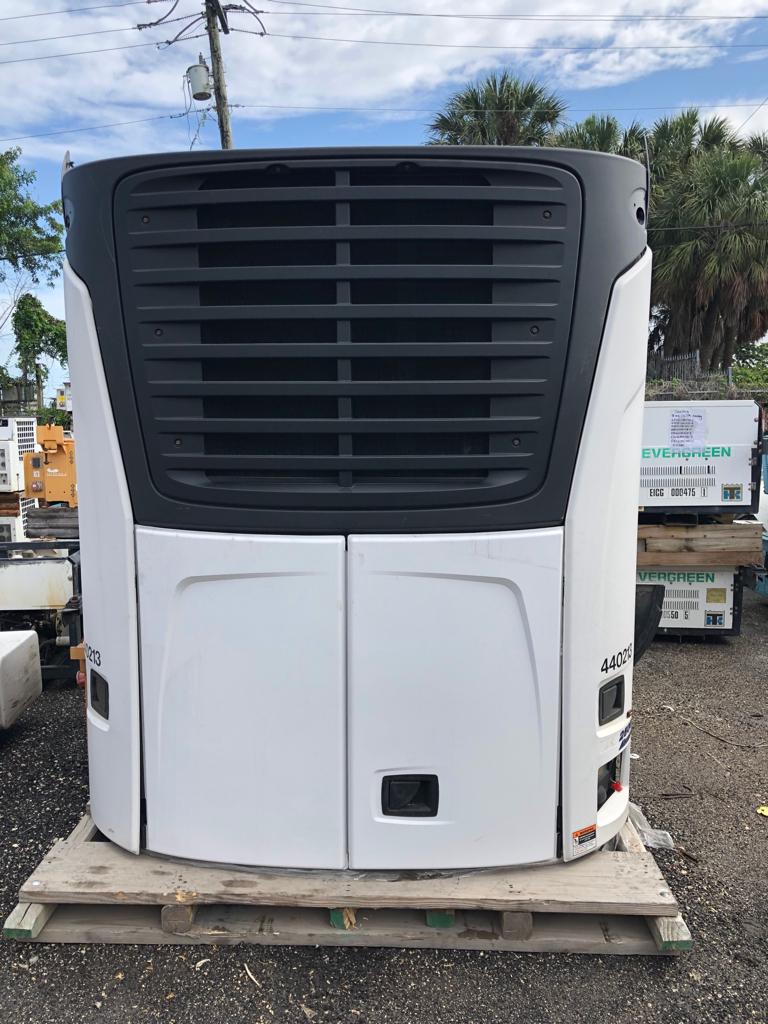 Carrier Truck Trailer Units
Model : X2 2500A
Year Range: 2012-2013
Hours: 9k – 12k
Refrigerant: R404A
Condenser Dimensions: 76.4″ x 85.7″ x 22.8″ (1,940 x 2,176 x 579 mm)
Evaporator Dimensions: 66.3″ x 45.2″ x 8.2″ (1,684 x 1,149 x 280 mm)
Body Opening: 66.8″ x 46.0″ (1,696 x 1,168 mm)
Cooling/Temperature Capacity: Ambient at 100°F (38°C) Speed: 2,200 rpm diesel
X2 Series. Advanced performance, dramatic styling, and lower noise. Built on the proven X-Series platform, 2500A establishes the world standard for durability and reliability.
• Sleek aerodynamics are designed into a durable and lasting door design that is manufactured from a high-strength composite.
• Advance™ microprocessor with integrated DataLink™ data recorder utilizes the industry's leading temperature control logic and cooling capacity while minimizing fuel use.
Carrier Truck Trailer Units model X2 2500A in Miami, Florida (Used). Our Shipping Containers are In New or Used Condition.
Condition: New or Used
CT4-134DI diesel engine
2.2 liter direct-injection
4 cylinders
15 qt. (14.2 liter) oil capacity
05G-41CFM compressor
41 CFM displacement
6 cylinders
High capacity oil pump
Refrigerant R-404A
UltraFresh 3™ temperature control
Electronic stepper valve
Automatic Start/Stop fuel saver
High-power 65-amp alternator
Remote aluminum fuel tank
50-gal. single-fill – 22″
Durashell 2™ composite doors
Single latch release
Automatic hot gas heating system
Pressurized coolant system
Automatic defrost control
TurboAir™ management system
Screw-post battery terminals
Advance™ microprocessor
DatalLink™ data recorder
MessageCenter™ display
Multilingual display
Advanced pretrip and diagnostics
PCMCIA card interface
ESI™ (Extended Service Interval) package
Multistage, synthetic media oil filter
Water-separating fuel filter
Heavy-duty, low-noise dry air cleaner
Extended-life antifreeze